WATER HEATER SERVICES
ST. PETERSBURG, FL
24 hour emergency plumbing services
Professional Service, Repair, and Installation – Water Heaters –in 

St.Petersburg, FL

 and the surrounding areas
$50 Off Water Heater Repair Or $100 Off Water Heater Installation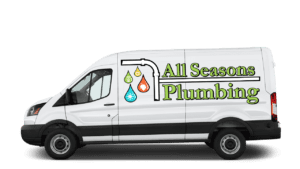 Must mention the coupon when scheduling, this coupon can not be combined with another coupon
Service, Repair, and Installation – Water Heaters  
Your water heater works hard to provide comfort and convenience year-round, but when it fails it can be more than a minor inconvenience. Water heater leaks can turn into major floods causing damage to your home, potential mold growth, and be more costly to repair. 
All Seasons Plumbing has more than 50 years of experience in plumbing and a team of experts to solve your water heater needs inSt.Petersburg, FLL and the surrounding areas. 
Water Heater Repairs  
Fluctuating or excessive water pressure, as well as age and hard water, can lead to failing water heaters. Common water heater repairs can be made for minor issues. 
Water Heater Leaks

– Small drips from connecting water lines or from the temperature and pressure relief valve should not cause too much concern. However, all signs of moisture or leaks should be addressed to avoid costly water damage. Our team of water heater experts can assess the cause of the leak and recommend repair or replacement depending on the issue. 
When the water heater is leaking from the bottom, it usually means the tank must be replaced. If the water heater is inside, be sure you know how to safely turn off the water to your home to avoid costly damages. 
Loss of Hot Water

– Another common water heater failure is fluctuating, or loss of, hot water. Mostly this can be caused by aging tanks and heating elements or faulty pilot components. If the tank is new or under its warranty, part replacement may be a cost-effective solution. 
Water Heater Repairs and Replacement
In the case that your water heater is beyond repair, we will work with you to determine a solution that best fits your needs and budget. Although it may cost more upfront, it is cheaper in the long run to replace your water heater. As water heaters age, they lose efficiency and increase utility costs.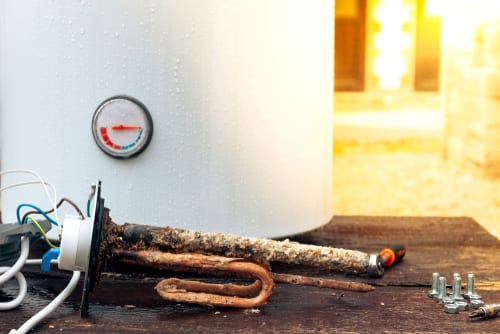 Some common signs it is time to replace your water heater: 
We offer fast service on all major brands and types of water heaters, including Navien tankless water heaters. Our team specializes in water heaters and will install your water heater safely and adhere to the highest industry standards. 
Annual Water Heater Flush 
Once you have a new high efficiency water heater installed, we will help keep it working at peak condition with routine maintenance. We recommend an annual water heater flush to keep the tank clear of sediment and extend the life of your system. 
Sediment is not dangerous, but it can eat away at the inside of water heater tanks. It is also harsh on the home's plumbing system. 
Only licensed and insured water heater specialists should repair and install water heating systems. 
We care about what we do and how we do it. As a family owned company, we have a commitment to our customers first and foremost. We guarantee your happiness above all else. For water heater services inSt.Petersburg, FL and the surrounding areas, call All Seasons Plumbing 727 248 5782.
CALL US TODAY
When you want the best plumbing service in St.Petersburg, FL and the surrounding areas, make sure you call us & schedule your free estimate.
Sewer Line Repair & Replacement $50 Off Repair Or $150 Replacement or Repipe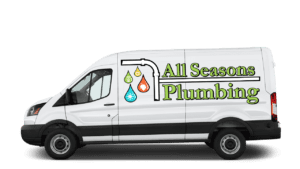 Must mention the coupon when scheduling, this coupon can not be combined with another coupon
$50 Off Water Heater Repair Or $100 Off Water Heater Installation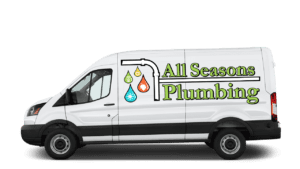 Must mention the coupon when scheduling, this coupon can not be combined with another coupon
$50 Off Tankless Water Heater Repair Or $150 Off Installation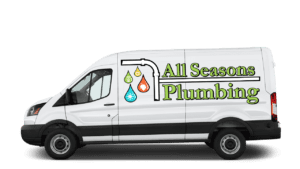 Must mention the coupon when scheduling, this coupon can not be combined with another coupon
Water Filtration System - $250 Off Installation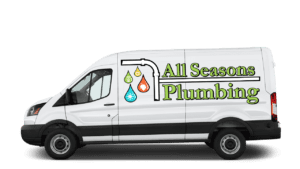 Must mention the coupon when scheduling, this coupon can not be combined with another coupon
10% Off Residential Plumbing, Up to $200 Max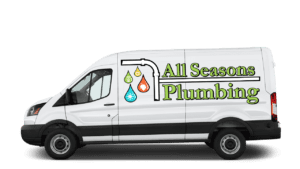 Must mention the coupon when scheduling, this coupon can not be combined with another coupon
Toilets, Faucets, Sinks & More 10% Off, Up To $200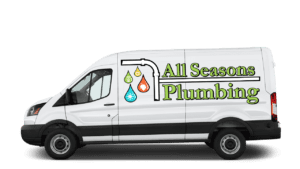 Must mention the coupon when scheduling, this coupon can not be combined with another coupon
$450 Hydrojetting With Free Sewer Camera Inspection with Accessible cleanout, Normal Price $777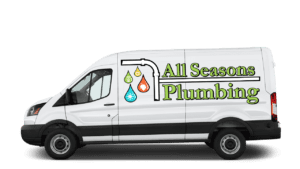 Must mention the coupon when scheduling, this coupon can not be combined with another coupon
$350 Sewer Camera Inspection & Location, Regular Price $479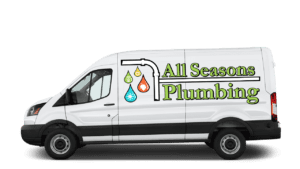 Must mention the coupon when scheduling, this coupon can not be combined with another coupon
$50 Off Water Line Repair Or $150 Off Water Line Replacement or Repipe

Must mention the coupon when scheduling, this coupon can not be combined with another coupon
24 hour emergency plumbing services
 3639 Central Ave. St.Petersburg Fl. 33713